About Transworld M&A Advisors UAE
Transworld M&A Advisors UAE consists of a team of professionals specializing in mid-market transactions for companies valued between $5 million and $100 million. Our regional team offers a unique blend of experience, insight, and skilled negotiation in a separate division to meet the specialized needs of these buyers and sellers.
Whether you are a buyer or seller, we can add significant value to your transaction by advocating for your best interests and negotiating the Greatest Value. We see the "Greatest Value" as that unique mix of Price, Terms, and Cultural Fit between both sides of a transaction.
Solid Connections
We have solid connections with strategic buyers both in UAE and around the globe, allowing us to maximize your potential for a timely and successful closing.
From identifying the market value of your company to keeping you informed of the various options and wide range of potential transaction structures, we provide you with the resources, counsel, and insight you need to make these critical decisions from a thoroughly informed position.
Why choose Transworld?  
We have the resources, industry connections, and technology to set up an action plan to take your business to market. Furthermore, we work strategically to maximize your company's value and attract multiple buyers to the table.
You only sell a business once, let Transworld M&A Advisors UAE provide you with a seamless and successful experience from start to finish.
EXPERIENCED TEAM
With over 40 years of experience, our team of senior advisors will guide you through every step of the M&A process.
EXPERTISE
Transworld M&A Advisors UAE has broad experience across multiple industries and strategic contacts locally and internationally.
We understand the intricacies of these transactions and will help you strategize, research, and set your company to maximize value and ensure a successful transaction.
Whatever your industry, you can be confident that we are skilled at negotiating complicated transactions and working with buyers and sellers, accountants, and attorneys to move transactions towards a successful closing with attractive prices and terms.
The Transworld M&A Advisors UAE Advantage
We believe the Transworld reputation speaks for itself. However, our comprehensive experience and dynamic approach are just the beginning. We are committed to upholding the highest industry standards of integrity, ensuring you have all the information and resources readily available. We emphasize the importance of confidentiality during the process and have executed effective practices to ensure that all matters remain private.
Experienced and Proficient in Negotiations
Focused Client Engagement
Dynamic and Driven Marketing Approach
Strategic Contacts and Extensive Buyer Reach
Honesty and Integrity
Complete Confidentiality
Impressive Closing Rate
For business owners
We help you comprehend your company's value, assess the prospective buyer market, and manage the process from A to Z.
For business buyers
We provide you with a clear perspective on current market trends, enable you to identify potential acquisition targets that meet your goals, and assist you in negotiating and closing the acquisition transaction. Globally we work with both strategic and financial buyers across diverse industries.
Although we advise both buyers and sellers of companies, we only represent one side or the other; never both. Therefore, contact us to have a Confidential discussion about how we can help you achieve your goals.
If your company currently: has earnings greater than USD one million a year, growing exponentially, and needs a cash infusion to facilitate expansion, consolidation in the industry, and acquiring subsidiaries; then choose Transworld as your M&A Advisor and let us maximize the value for you
OUR GLOBAL LEADERSHIP TEAM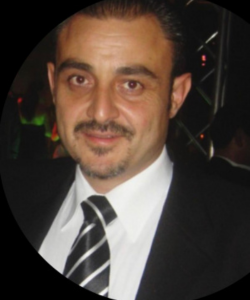 Transworld M&A Advisors UAE
– The Right Partner
Email:
info-uae@tworld.com
Address:
Office No. 901, The Oberoi Center,
Marasi Drive, Business Bay
Dubai, United Arab Emirates
Landline:
+971 4 4230304