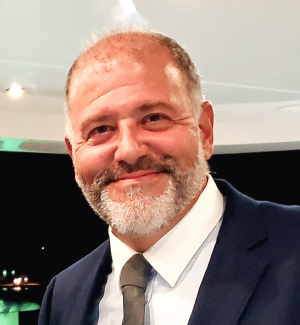 Thomas R Milana P.A., CBI
Managing Director
A team member since 2007, Tom Milana is the current International Director of Sales, marketing, and selling businesses around the world.  He is a licensed broker and 1 of about 500 Certified Business Intermediaries "CBI" in the world.  Tom has about 30 years of industry experience and is consistently recognized by his peers as a true professional within the valuation, marketing, and confidential negotiations of Main Street and Middle Market M&A transactions, as well as commercial real estate properties. Outside the USA, Tom also specializes in vineyards, small hotels, B&Bs, restaurants, E-commerce, and recreational-type businesses.
 Before joining Transworld, Tom had been active in the real estate community and earned the National Association of Realtors "CIPS" or Certified International Property Specialist (2000) designation.  Tom then founded the Milana Real Estate Investment Group, Inc (2004) which specialized in the sale of foreign and domestic businesses, investment properties, and financing options in 2008, he founded Corporate Janitorial Services, Inc which he then successfully sold in 2014.
 Tom has helped match hundreds of buyers and sellers in transactions that total more than $750 million dollars of volume (businesses and real estate), from the typical main street deals up to several lower mid-market transactions.  He has been awarded the BBF "Dealmaker Award" for being in the Top 5 for completed business deals within the State of Florida and is a recipient of the "IBBA Chairman's Circle Award" for closing transactions at $3 million dollars or above (excluding real estate) level.  He also consistently receives the BBF "Million Dollar Plus Award" and Transworld "President's Club".
"As an agent with Transworld Business Advisors, we help our clients buy and sell businesses daily. We understand that the task of buying or selling a business can be overwhelming without the proper guidance and skills. Over the years, we have helped thousands of companies around the world, with the buying and selling process ensuring our client's confidentiality every step of the way.  Our goal is to make the process as smooth as possible for both sides by relying on our global network of experienced brokers".
Transworld Business Advisors is the world leader in the confidential marketing and sale of privately and sometimes publicly owned businesses, with about 200 offices and 500 agents in about 15 countries.  Whether you represent an acquisition-minded corporation or are personally interested in owning your own company, Transworld offers professional services that successfully bring buyers and sellers together.