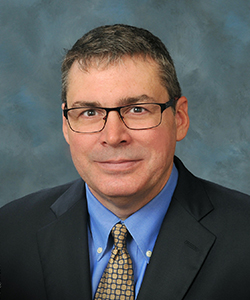 Lawrence D. Sandidge, MBA, ALM
Managing Director
Lawrence "Larry" Sandidge has a diverse background in the Electronics and Finance industries.  His career began as a Sales Engineer in the Semiconductor Industry with Texas Instruments and later National Semiconductor.  In the Electronics industry, he also had his first entrepreneurial venture starting a Manufacturers Representatives firm with principal companies in active and passive components.
In the Finance industry, Mr. Sandidge served as Vice President at Merrill Lynch and Wachovia Securities in an investment capacity.  This experience has provided him with a vast background in Financial and Business Analysis throughout a wide variety of industries.
Mr. Sandidge's educational background includes a BA in Computer Science from Southern Illinois University, an MBA from the University of Tampa and a Master of Liberal Arts (ALM) from Harvard University.