Sunil Shenoy
SEND ME A MESSAGE
Sunil has over 20 years of solid global (US, South Asia, Middle East, Africa, Russia, and China) leadership level experience in mergers and acquisitions, private equity (investing and portfolio company management), corporate development, and strategy and operations consulting with preeminent firms such as, Deloitte, PricewaterhouseCoopers, The Abraaj Group, and GE Capital. In the last 9 years, Sunil has successfully originated and advised in c. USD 5 Billion in successful placements of equity and debt; including, several multi-jurisdictional transactions.
Sunil has been actively involved in advising financial sponsors and strategic buyers in building world-class sector specific platforms through acquisitions. He also has hands-on operating experience in the healthcare industry.
Sunil graduated with an MBA degree from INSEAD, has a B.Sc. degree in Operations Research and Industrial Engineering from University of Massachusetts at Amherst, and has attended an Advanced Program in Operations Research and Industrial Engineering at Cornell University. He also has certifications in Machine Learning, Analytics, Data Science, and IoT from Stanford University, Wharton School (University of Pennsylvania), John Hopkins University, and Columbia University.
About Transworld M & A Advisors: Middle Market Business Sales, Advisors & Consultants.
Transworld M&A Advisors consists of a team of professionals who specialize in mid-market transactions for companies valued between $5 million and $100 million. Transactions of this size require a unique blend of experience, insight, and skilled negotiation, which is why we have a separate division to meet the specialized needs of these buyers and sellers. Whether you are a buyer or seller, our highly knowledgeable team can add significant value to your transaction by advocating for your best interests and negotiating the Greatest Value. We see the "Greatest Value" as that unique mix of Price, Terms and Cultural Fit between both sides of a transaction.
We have solid relationships with strategic buyers both domestically and around the globe, allowing us to maximize your potential of a timely and successful closing. From identifying the market value of your company to keeping you informed of the various options and wide range of potential transaction structures, we strive to provide you with the resources, counsel and insight you need to make these important decisions from a thoroughly informed position.
A Partner of Transworld Business Advisors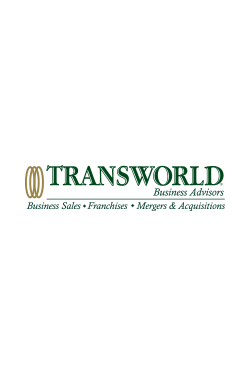 Transworld Business Advisors was started in 1979 in Fort Lauderdale, Florida and, has quickly grown to become a world leader in the marketing and sales of businesses, franchises and commercial real estate, with more than 100 offices in 32 states & 7 countries. Whether you represent an acquisition-minded corporation, or are personally interested in owning your own company or new franchise, Transworld offers the professional services that successfully bring buyers and sellers together.
According to Andrew Cagnetta, CEO of Transworld Business Advisors LLC, our M&A Division provides sellers and buyers of mid-sized, privately held businesses with the high-quality resources and sophisticated services traditionally reserved for firms valued over $100 million.