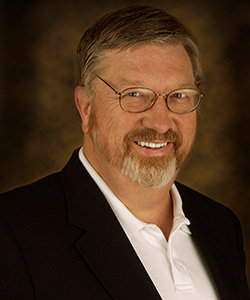 Recently I attended the visitation and funeral of a very successful businessman who started a precision metalworking company in a small, Midwest town that has grown to become a $145M, multinational company.   An anonymous employee who had never personally met this entrepreneur penned this tribute to him, which was presented to the immediate family.  I believe it could be said of many entrepreneurs.
A man with an idea, that is how many things are created with one man and one idea.  Many are too afraid to bring their ideas to life but this one man took off with his.  Years of hard work and with the help of family and from some who became family created this place.  This place that from the outside looks big but the inside is a giant, hiding all of the amazing things one man's idea creates.
You can walk through every morning, evening or night to see people, people who are grateful for that idea.  The idea that helps them provide a living to support a life of many different things.  Some of us have families or want families, and need the stability this place gives us.
This isn't your normal manufacturing facility, people care; people work hard to make sure at the end of the day they know they have done a good job, done their job, done their part to keep this place going.  Every person here is important, every person here means something.  One man's idea created this.
A part of me is jealous and sad; I never got to meet this man who I have heard was larger than life.  I know I have missed out, but I am grateful I am a part of an idea that created a real life giant.  I walk through this place in awe some days thinking, "This place was created by one man's idea."
Sometimes when we lose someone we love, we are left with memories and a few photos, but this man left a legacy.  A legacy that was given to many people, a legacy that continues to grow, a legacy for young people to set a standard to become the adults they want to be and bring their ideas to life.  It is truly amazing and inspiring what all one man with an idea can do and create.
If you know of someone who's thinking of selling or buying a business and who might benefit from a complimentary, confidential, consultation, have them contact me directly at 813.299.7862, or mertel@transworldma.com       
Mike Ertel, CBI, M&AMI, CM&AA
Managing Director, Broker
Transworld M&A Advisors
©2017 J. Michael Ertel PA